Back in December of 2016, I wasn't much of an anime nut at the time and only watched things like K-On! and Tengen Toppa Gurren Lagann. But since it was the Christmas/holiday season, I stumbled upon an anime that was based around the joys of Christmas, a romance comedy by the name of Amagami SS. I loved the show so much that I just had to talk about it somewhere, and since I already opened up a blog where I shared my personal thoughts and YouTube videos at first, I thought posting my first anime review would hurt to include.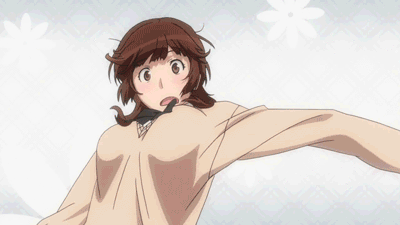 Since then, I've been writing about anime, learning more and more about the Japanese entertainment culture for the past year and a half and most importantly, having fun discussing these topics with this wonderful community.
In January 2018, due to some personal issues going on in my life, I had to take a break from writing for a while and made the difficult decision to end my original/old blog (sliceofalfredo.wordpress.com). It wouldn't be long since I would come back, as February 10th 2018 would mark the restart of "Slice of Alfredo".
What you'll find on this particular blog are essentially random anime related topics that I find interesting and want to write about. Everything from Japanese music of different genres, the seiyuu (voice actors/actresses) who voice our beloved characters, the massive idol industry and many more topics to come, I hope you can find something from me that peaks your interest! 😀
I tend to not review much anime on here, as I instead write various reviews on TV series and movies on a separate anime blog, #moe404. There, you can find many critiques and analyses on different anime from myself and nesha, the lead editor of the site, as well as some other non-review posts that might be interesting to you.
---
Social Links
Instagram (I only post Love Live related pics on there lol)
SoundCloud (where current + future podcasts will be posted)
---
And if you've never seen my face before…
-al